All About Acne – Treatment Options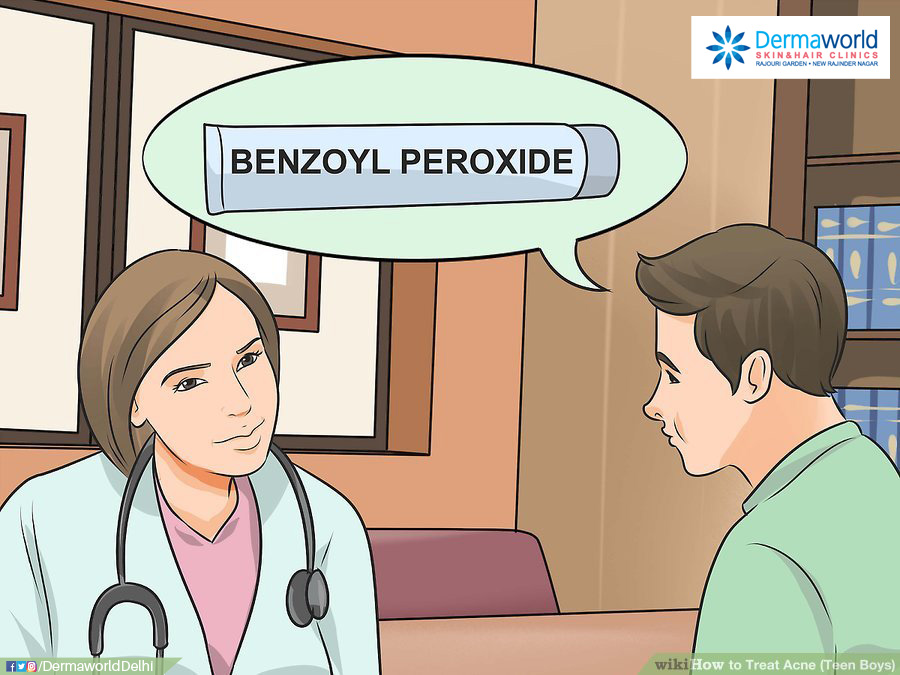 Prescription Drug: Benzoyl Peroxide
Benzoyl Peroxide in a Gel form is one of the commonest form of topical medicine used to treat various grades of acne. It is a prescription medicine and is to be used only after consultation with a qualified Dermatologist.
It not only decreases the inflammation but also act like an antibiotic to take care of the secondary infection in acne lesions.
The best part of using this drug is that there is no known resistance to the anti bacterial action of this drug till date.
So if you are suffering from any grade of acne – Better visit a good dermatologist to get a complete cure for yourself.
For a complete treatment for Acne,  acne and acne marks and scars – catch us at
 DermaWorld Skin & Hair Clinics,
or
DermaWorld Skin & Hair Clinics,