People looking for hair fall treatment in Delhi are most of the time confused and  keep searching on internet terms like
" hair specialist doctor in Delhi" , hair specialist doctor near me" " best doctor for hair fall treatment in Delhi" and not to forget " home remedies for hair fall " .
Hair fall is a very complex condition  and various factors play a role in its causation . Hair fall types are related to factors lie age, sex , health condition, hormonal imbalance, nutritional status and climate.
100 – 125 hair falling everyday is normal but the problem starts when these falling hair doesn't grow back.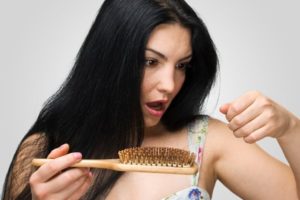 Female pattern hair loss is found in females suffering from PCOS  and is mostly genetic. Anagen Effluvium and Telogen Effluvium are other hair fall conditions which will be discussed in later blog posts.
Male Pattern hair loss is the most commonest cause of hair fall in men and is purely genetic. The hair start to fall after 18 years of age and slowly spread over the center of the scalp – the crown area – leaving the hair on the sides and back. Minoxidil is the commonest and most effective drug in such cases .
A patient looking for a hair specialist doctor in Delhi, India should make sure that he or she is visiting  a board certified MD/DVD dermatologist of repute who has a good experience in dealing with problems like these.
Hair fall treatment comprises of various oral and topical medications, treatments like Platlet Rich Plasma , Mesotherapy, Laser therapy are the new and effective options which have been showing great results in resistant cases of severe hair loss.
Last resort for people suffering from hair loss is the Hair transplant but even after that the medical treatment is to be continued for a long lasting results.
So if you are suffering from hair fall problem in Delhi, India and are looking for a good hair fall specialist or trichologist  in Delhi – we are here to help you get a scientific medical solution for the same.
You can contact us at :
DermaWorld Skin and Hair Clinics,
Q-4, Rajouri Garden, New Delhi -110027
or
DermaWorld Skin and Hair Clinics,
D-152, Shankar Road, New Rajendra Nagar, New Delhi -110060
For appointments please call us at : 9911100050, 9911200050, 9911300050