Paediatric Dermatologist in Delhi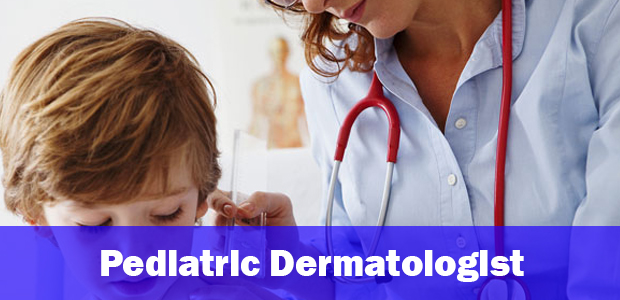 Who is a paediatric dermatologist?
Paediatric dermatologists are skin specialists who are actively engaged in diagnosing and treating skin disorders and infections in infants and childrens. A skin specialist or dermatologist who has an interest in treating kids and has an experience in treating them  is termed as a paediatric dermatologist in Delhi.
What are the types of conditions that paediatric dermatologists treat?
Paediatric dermatologists diagnose and treat vaious skin conditions ranging from birth marks, bacterial and fungal infections, genetic disorders and syndromes, atopic dermatitis, hair and nail diorders.
How do paediatric dermatologists differ from regular dermatologists?
It's important to keep in mind that children need medical care and attention that is different from what adults need. The medicines and their dosage in children vary a lot and also the cream formulations for kids are quite different. Moreover children needs more time and a counselling for parents is a must when it comes to treating a child for skin disorders.
So if your child is suffering from any skin, hair or nail disorder and you are in a dilemma as to whom to consult- look for a skin specialist in delhi who has the expertise and experience in treating children.
You can contact us at
DermaWorld Skin and Hair Clinics,
Q-4 Rajouri Garden , New Delhi -110060
For appointments please call us at : 9911100050, 011-45670001