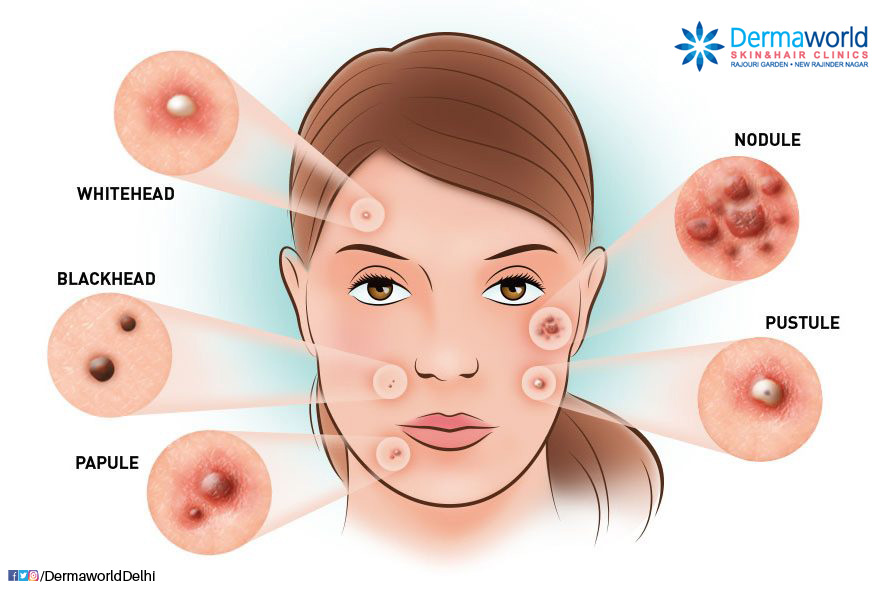 Acne is a vast term which includes all sort of lesions like papules, pustules, cysts etc. Also known as comedones – open and closed or black heads and white heads : or the laymen term – Pimples.
So if you are suffering from any of these skin lesions – you are suffering from ACNE.
The treatment can not only control your acne lesions but also we can help you reduce your Acne Marks and Acne Scars.
For a complete treatment for acne and acne marks and scars – catch us at
DermaWorld Skin & Hair Clinics,
 or
DermaWorld Skin & Hair Clinics,