Does Junk Food cause ACNE??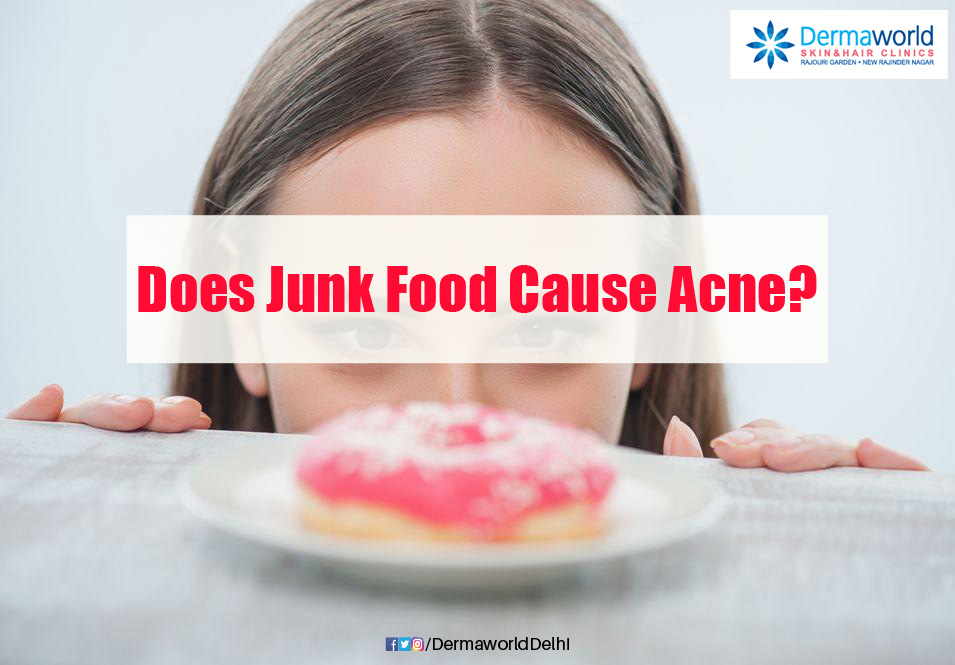 Many patients come to us and ask regarding the relation between eating Junk food and ACNE?
Well Foods rich in high glycemic index are said to increase acne. Foodstuff like candies, pizzas, ice creams and milk products if consumed in excess can cause acne.
A balanced diet can help you a healthy Skin but a diet which is going to increase your weight might trigger metabolic syndrome and can result in Acne.
Dont go by what people, your friends or relatives say – Visit a good dermatologist to get a Cure for your ACNE.
For a complete treatment for acne and acne marks and scars – catch us at
DermaWorld Skin & Hair Clinics,
 or
DermaWorld Skin & Hair Clinics,