BACK ACNE – Causes and Cure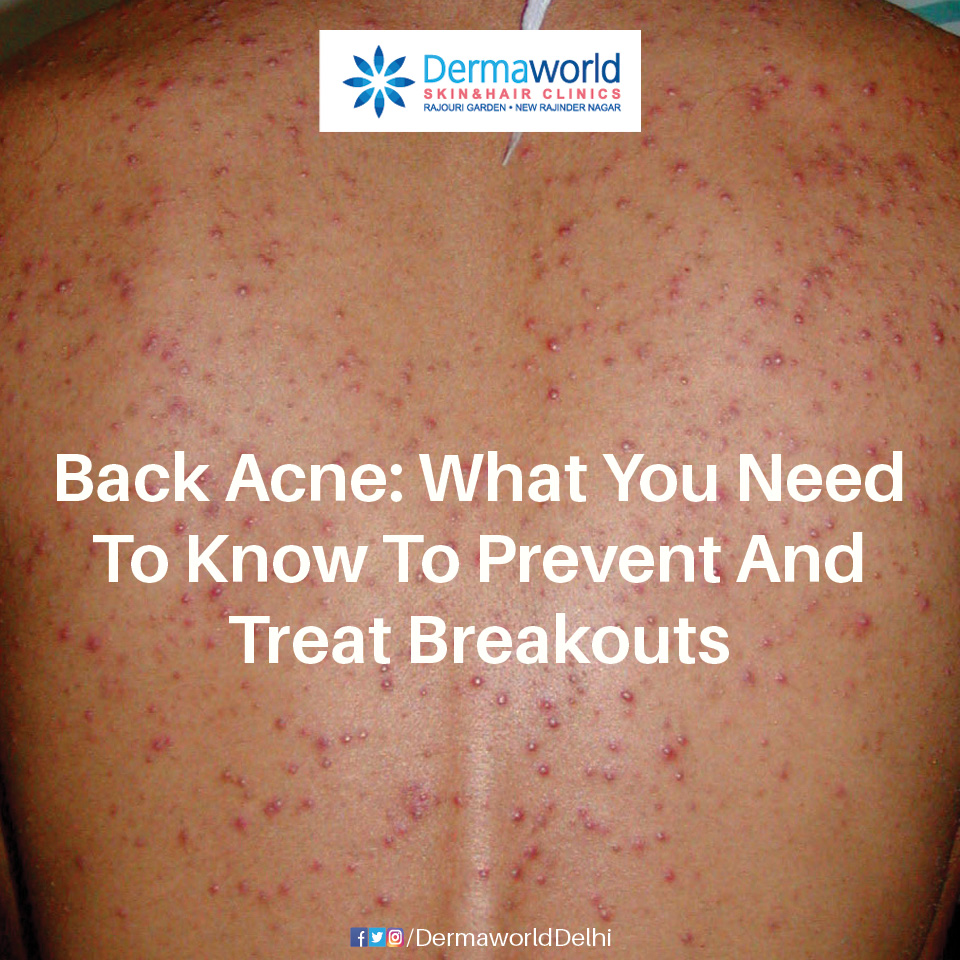 Back Acne can be a real spoilsport . You cant wear your dresses, you shy away from swimming and other outdoor activities.
Many a times people even don't know that they are suffering from Acne on their back.
Patients coming to us think its a sort of an allergy.
Many a times women going for a waxing session end up getting acne on their back.
Another cause of acne on back include:
1. Oily Skin
2.. Getting Massage or spa – thereby making the back oily.
3. Using epilators
4. Gym supplements
5. Various medications like steroids etc.
Acne or pimples can occur anywhere above waistline and back is a common area.
They are treated the same way as the face acne.
Treatment options include:
Topical medications like clindamycin, benzoyl peroxide, azealic acid, retinoic acid.
Oral medications like Antibiotics, Isotretinoin.
Treatment modalities like Salicyclic Acid Peels, Glycolic Acid and Mandelic Acid Peels.
For a complete treatment for acne and acne marks and scars – catch us at
DermaWorld Skin & Hair Clinics,
 or
DermaWorld Skin & Hair Clinics,